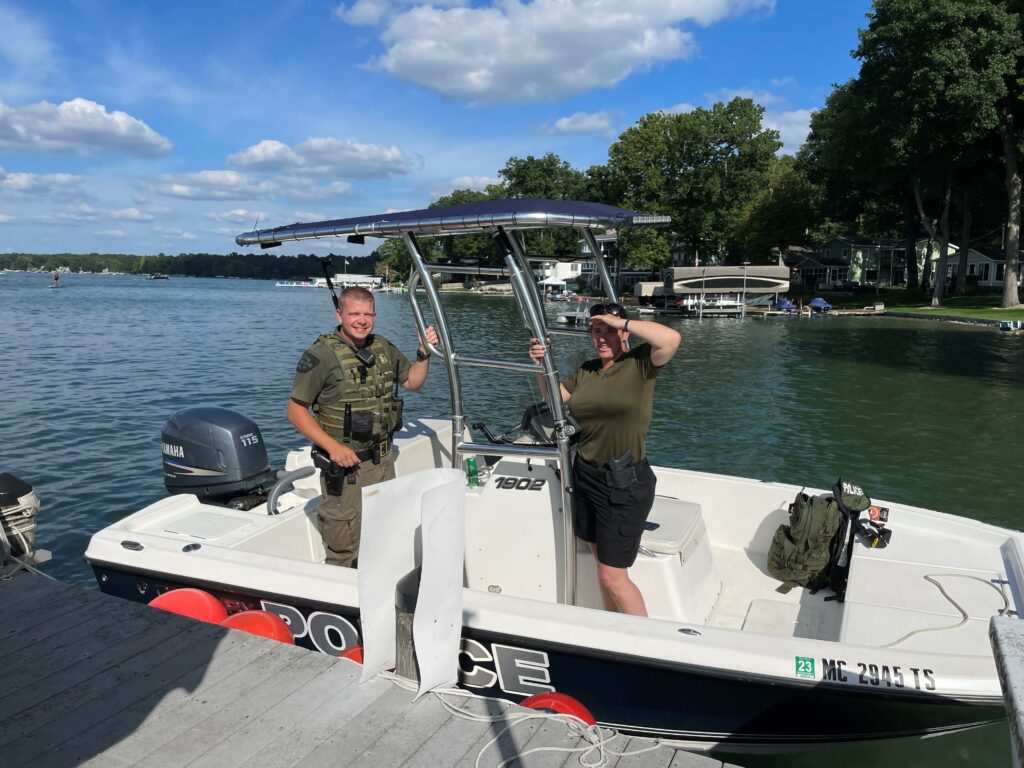 Ross Township's Police Chief Melody Rugg & DNR Conservation Officer Jim Nason teamed up to serve together on Gull Lake for Mardi Gras last Saturday.
Did you know that if you need immediate assistance or wish to report a marine crime, you should contact 911, or
REPORT ALL POACHING — 800-292-7800 call or text
The RAP Center is staffed 24 hours a day, 7 days a week. The RAP Center hotline will dispatch the nearest DNR officer to Gull or Sherman lakes and KCCD Authority will dispatch law enforcement for other emergency calls.